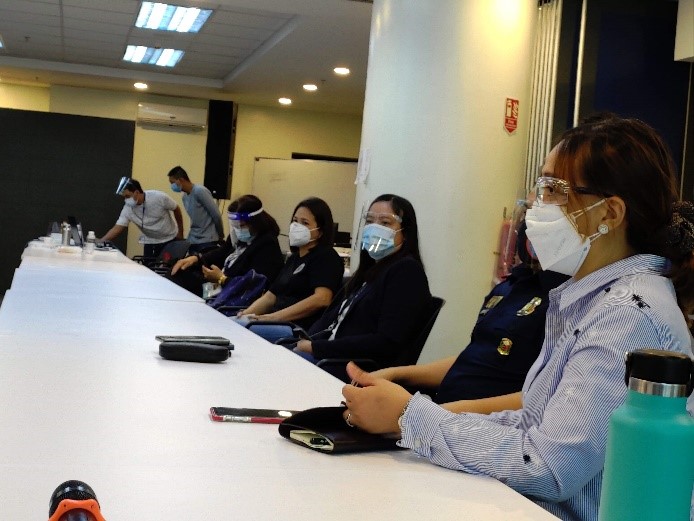 The Province of Bataan together with its local Inter-Agency Task Force (IATF) has taken another step in the effort of fighting the growing COVID-19 cases in the province as the Memorandum of Understanding (MOU) between the provincial government and an innovative solution company to use QR Code as quarantine pass was signed on August 19, 2020.
 It has already been announced that the provincial government will implement a new system wherein all the inbound residents or visitors have to register online using a mobile application to get QR Code that will be presented and scanned at any of the entry points of Bataan.
Global Electric Transportation (GET) Inc., an innovative mobility solution company, introduced help to the province by allowing to use its GET-PASS mobile to hasten the process of quarantine pass and other necessary documents checking at entry points. This will speed up the effort of contact-tracing as well by making the QR Code system logs the data of the user whenever and where ever the user's code would be scanned.
GET-PASS application is designed for the regular users such as commuters or any person who will enter in a specific place, infrastructure and establishments such as government offices and other private companies. The platform will be used for a travel authorization request upon filling out the online health declaration form and complying with some pertinent documents before the travel. The requests will be sent to the database of the provincial government of Bataan, the administrator user, which has the authority to approve and deny the request. A reply e-mail will be sent to a user's address that confirms the request either approved or disapproved.
The service provider and the provincial government clarified that everybody can use the system even those who do not have smart phone. The administrator can provide printed copy of QR Code which has the same purpose as it is in the mobile phone after manually requesting for it in a particular local government unit in Bataan.
The challenge being posed by the sudden influx of returning overseas Filipinos (ROFs), including seafarers; locally stranded individuals (LSIs), and authorized persons outside of residence (APORs) prompted the local government to formulate this new QR Code scheme to fast-track contact-tracing that could be a great help in containing the ongoing local transmission of COVID-19 in some of its municipalities.
The said mobile application is available in Google Play Store and Apple Store.